White beaches, turquoise waters, kaleidoscopic cocktails. These are often the images that spring to mind when thinking of the Caribbean: island-idylls basking in the warmth of a tropical climate. However, behind this postcard image of the Caribbean there are some very serious concerns for the region.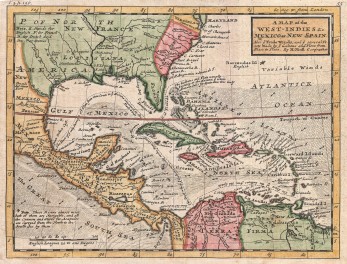 For centuries the Caribbean has been incorporated into a wider transatlantic network, and today the region is competing in a global environment. Despite this, many economies in the region have struggled to modernise. Part of this is due to the inescapable issue of size: too small to develop economies of scale and compete with the agricultural plantations of South America, in recent history many Caribbean nations have relied on the lucrative tourist industry.
These palatial resorts are currently the backbone of the Caribbean's well being, attracting wealthy visitors from across the globe. However, tourism is not a panacea for the region: hotel construction is often contracted out to Chinese labour, employment for locals is seasonal, and management is usually foreign. More worryingly, tourism is also at the mercy of global economic tremors. The worldwide recession caused visitor numbers to plummet, suffocating the sector, and cutting off the seasonal employment for many Caribbean people.
Diversification may be the means of creating Caribbean economies that are more robust, operating alongside and complementing the existing tourist sector. Some of these countries could pursue the manufacture and trading of niche products, such a specialist salts and soaps, both in the region and internationally. Traditional agricultural exports have suffered as Latin American producers undercut the small holders of the Caribbean. Renewing Caribbean exports requires creativity and entrepreneurial vision.
At the same time measures can be taken to expand the existing economic generators. Certain islands have found success in the financial sector, and this should continue to be developed and well regulated. Furthermore, the existing tourist industry can be matured through schemes including eco tourism and local services, as well as improving access to smaller islands through investment in transport infrastructure. Building on the existing sinews of economic vitality will enrich local livelihoods, foster a more resilient economic base, and provide engines for growth moving forward.
Harnessing this potential is a formidable challenge. Western governments can lend a helping hand through economic partnerships, investment in enterprises, and training schemes, thereby laying the long-term groundwork that will allow local enterprise to flourish. Developed economies should take this cause seriously: in a globalised economic system, working with other countries is in itself a paramount concern to promote mutually beneficial relationships.
The Caribbean is not immune to global developments, and the coming decades will doubtless raise new and complex issues for the region. Economic diversification needs to be on the agenda. By confronting these challenges now, through evolving existing industries, exploring new ones, and fostering flexible, forward-thinking governments, the island-idylls of the Caribbean can build 21st century economies and look forward to an even brighter future.
Author: Alex Marshall
3rd July 2014